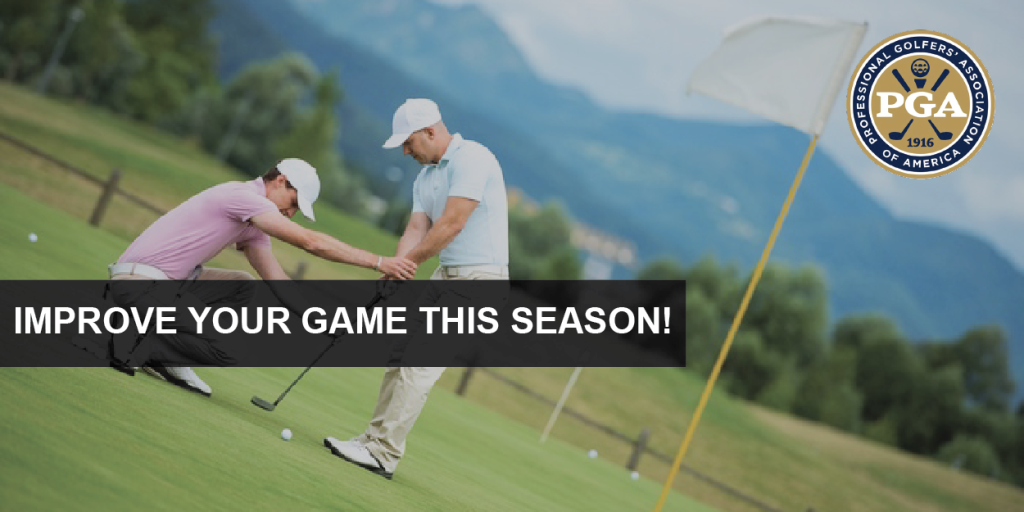 Glengarry Golf Links is equipped to help you sharpen your skills or take a lesson from one of our P.G.A. Golf Professionals. Glengarry Golf Links has an eager staff that is committed to providing you with customer service that will make your golf visit memorable.
Please call 724.423.4653 for more information or the contacts below.
Talon Kriebel PGA Professional – talon@golfglengarry.com – 724-552-8411
Rick Battaglia PGA Professional – rjbpga@comcast.net – 724-433-1414
Talon J Kriebel – 2023 Lessons
Talon started teaching at the age of 21 and has worked in the Tri-State PGA Section since 2015. He currently is a PGA Professional at Glengarry Golf Links and worked as 1st Assistant at Indiana Country Club in the past. Talon has worked with all skill level of golfers, from beginners to Division I golfers and other Professional golfers. He has worked with and has learned from Top 100 instructors throughout the nation gaining knowledge and more experience with different teaching methodologies. He believes in making the golf swing a motion rather than positional based, this provides the student with different feels and making the golf swing more athletic rather than robotic which in turn will have you playing better golf.
Golf Instruction Price List:
(Lesson Time: 45 Minutes)
All lessons include: Range balls, video analysis, and drills to work on outside of the lesson
Playing Lessons: Playing lessons are a unique way for a player to understand the game more. Hitting balls on the range is a good way to learn the sequence of the golf swing but a playing lesson opens up the most important tool of the game, our brains. We must know how to think on the course in order to play better and score better. These lessons are huge when you are trying to lower your scores!
| | |
| --- | --- |
| | 45 Minutes per lesson |
| Adult Lesson (18 +) | $60.00 |
| Junior Lesson (17 and under) | $50.00 |
| | |
| Group Lessons | |
| 2 people (1 hour) | $50 per person |
| 3 or more (1.5 hours) | $40 per person |
| | |
| Playing Lessons | |
| 3 Holes | $80 (includes course fee) |
| 9 Holes | $115 (includes course fee) |
| 18 Holes | $200 (includes course fee) |